Oak Park River Forest High School
Class Of 1963
In Memory
Robert Kettlestrings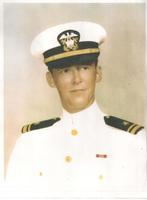 Robert David Kettlestrings was born on his mothers' birthday on December 26, 1945 in Oak Park, Illinois, the youngest child of David & Anne Kettlestrings. He was a direct descendant of Oak Park Founders Joseph and Betty Kettlestrings whose portraits hang in the Pleasant Home museum in Oak Park Illinois. At age 12, he was baptized on February 6, 1968. This day was also a celebration for his Welsh grandfather, 'Taida', Edward Arthur Jones 92nd birthday where seven of Jones great-grandchildren were also baptized.
Robert, called Bob or Bobby, worked at Baskin Robbins Ice Cream on Lake Street during his high school years. He attended Oak Park-River Forest High School.
Soon after his first year of college, Bob was hit by an automobile, resulting in severe injuries to his leg which required surgery and extensive rehabilitation.
Bob was graduated from Duke University, which his older brother Donald had also attended. He had hoped to become a Navy pilot and had some flying time in the service, however due to his leg injury, he was not allowed to become a pilot. He served his country in the United States Navy. He served in the United States Naval Intelligence for over 3 years, with time spent in Vietnam. He was also an academic adviser at Old Dominion University.
Bob died on October 20, 1981 at the young age of 35 yrs and 9 months from complications due to Multiple Sclerosis. He never married.
He is buried at Elmwood Park Cemetery, 2905 N. Thatcher Road, River Grove, Illinois 60171; Section 34, Lot 60